While I was waiting to get back access to my main workspace, I was able to sneak in a bit of work on a little side project...
This is a 12v to 10v/5v adapter i've been working on. It's built around a 7805 for 5v (To power the Gotek) and a LD1085P for 10v.
There's a heatsink to keep everything cool and it should all fit nicely in a jiffy box.
This is the first step in me building a second PSU / video adapter for use with the DRAM system when it finally gets back on its feet.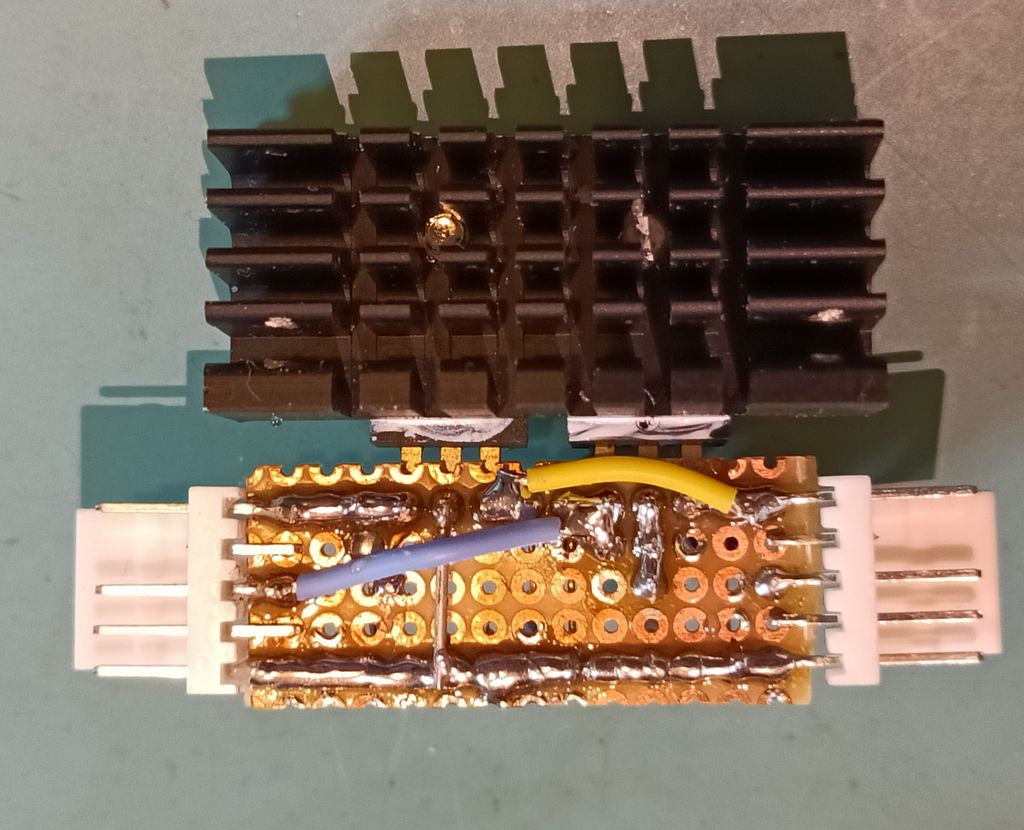 It's built into proto board, but I have been mulling doing a proper PCB for it, as 12v PSU are easy to get hold of. The power connectors are reverse protected so you can't put it in backwards.
Anyway. Just thought I'd share.
We'll see how it goes in "real world" testing :-)
Chesh
John "CheshireNoir" Parker
----
One Dark Little Kitten